Reference

>

"We have been working with Mitan Oil Storage and Handling terminal in Smederevo successfully ever since the terminal started to operate, but more actively during the past years. We have also witnessed the expansion of a terminal in a record time, seen as an alternative entry point of oil products into the Serbian market, but not only, since Smederevo terminal became an access point for the entire Balkan region. We believe that the success behind is a sum of strategic thinking at shareholder and management level, as well as the experience and the professionalism of the people that are working in this terminal. In a time when demand in Balkan region is a constant growth over the years, and with a long term view of the supply capacities in the region, Mitan Oil terminal represents and will continue to stand as a major investment on the Danube and as a strategic storage facility for any supplier or customer in the region."

Dumitrache Cucli
KazMunayGas Trading AG
Trading & traffic specialist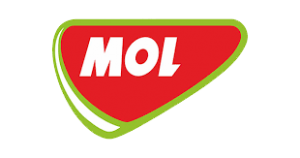 "In the past year MOL Serbia d.o.o. has developed a successful and prosperous cooperation with Mitan oil on the Serbian market. Experts, logistics managers and engineers from MOL Serbia have paid number of visits to Mitan oil Depot in Smederevo and in their name and my own I can say that Mitanoil Depot represents a modern, prominent and well-equipped facility.
During our collaboration in the previous period all the employees and technical staff in Smederevo, as well as managerial staff have always acted in highly professional and cooperative manner and have expressed willingness to provide assistance and support for any request we came out with.
With respect to the aforementioned statements MOL Serbia recommends Mitan oil as a reliable and valuable partner.
Bianca Vasilesku
CEO Mol Serbia
Saša Janković
Head of Commercial and Logistics, Wholesale

"
Free trading zones have always been very attractive field for the foreign investors due to all the benefits that these special areas can provide to the companies interested in developing their production or services. Free Zone of Smederevo is happy to say that we have foreign companies from all over the world developing their businesses in Serbia: Switzerland, Finland, Turkey, Italy, Belgium, Germany…
Having the opportunity to work with ''Mitan oil'' company has certainly enriched our conducting business in the past three years as well. They are very professional, punctuate, dependable and open for every way of cooperation. It is a pleasure to recommend this company as a reliable and good business partner to every person, organization or company.
Milica Mijatović
CEO Free Zone Smederevo "